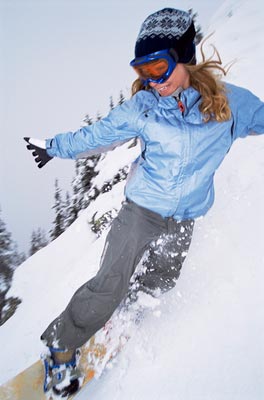 Shopping for sports gear can get time consuming and costly, especially if you don't really know what to look for. (You can compare great deals here.)
As a beginner snowboarder, I found it easy to get ripped off, or end up with equipment that doesn't fit well together.
Tip: If you are looking for cheap snowboards, bindings and boots, buy them in a package deal. More often than not, theses discounted bundles can actually cost less than buying used equipment.
Also, buy your gear at the end of the winter season, when stores typically have closeout sales and offer huge discounts. You can save lot of money, even on new models.
What you may not know is that sometimes these sales and low, low prices can last all summer long. This, of course depends on how fast retailers can sell their inventory.
Be ready for limited sizes and styles if you buy late in the season, but don't be afraid to check out the deals. Check out some of my current favorites below. They all cost less than $300 for complete packages!
Cheap Snowboard Packages for Women:
These boards include several great features for beginners, and some can also accommodate different styles of riding for intermediate and advanced riders. Boots and bindings include some high-tech features and modern comfort built-ins that not all models have.
So don't think that this gear is just for newbies or that you will have to buy brand new equipment next season. These are brand name boards, boots and bindings and can last years of use.
Also, take a look at the length of each board, as that will determine whether or not the board is a good fit for you. Some boards come in a variety of different lengths, which gives you more options.
What Snowboard Size is Best for You?
Evo.com provides the general snowboard sizing guideline below. However, keep in mind that your riding style plays a role in board length as well.
| | |
| --- | --- |
| Approximate Snowboarder Height: | Suggested Snowboard Length: |
| 4'10" | 128-136cm |
| 5′ | 133-141cm |
| 5'2″ | 139-147cm |
| 5'4″ | 144-152cm |
| 5'6″ | 149-157cm |
| 5'8″ | 154-162cm |
| 5'10" | 159-167cm |
| 6′-6'4″ | 160cm+ |
For example, longer snowboards provide more stability for new riders. On the other hand, shorter boards make it easier to perform turns and spins due to their smaller size.
This quick 2-minute video explains how to find the right snowboard size for you: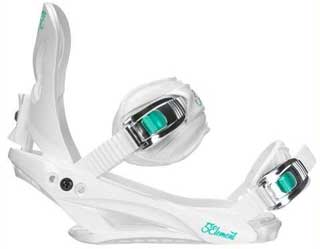 What You Should Know About Snowboard Bindings:
These cheap snowboard packages typically include freestyle bindings that secure your boots to the board. The bindings have 2 adjustable straps that fit virtually all soft boots.
Most bindings will come with padded base plates that reduce vibrations from the board. Therefore, you get a smoother and more comfortable ride.
Inexpensive (but Comfortable) Snowboard Boots:
With these lower cost snowboard package deals, you will get basic soft snowboard boots with the traditional lacing style. In other words, they don't have special features, but they provide you the comfort, strength and durability that you need.
Boots come with a plush inner liner that keeps your feet cozy any warm. (Cold hands or feet on the slopes is no fun!) Plus, the lace-locking feature on the boots keeps your laces in place so you don't have to continually "lace-up". (And, not an easy task with gloves on!)
By the way, if you want to custom-build your snowboard package, you can! Yes, this may cost a little more, but you can get the exact items that you want and probably cheaper them buying them somewhere else.